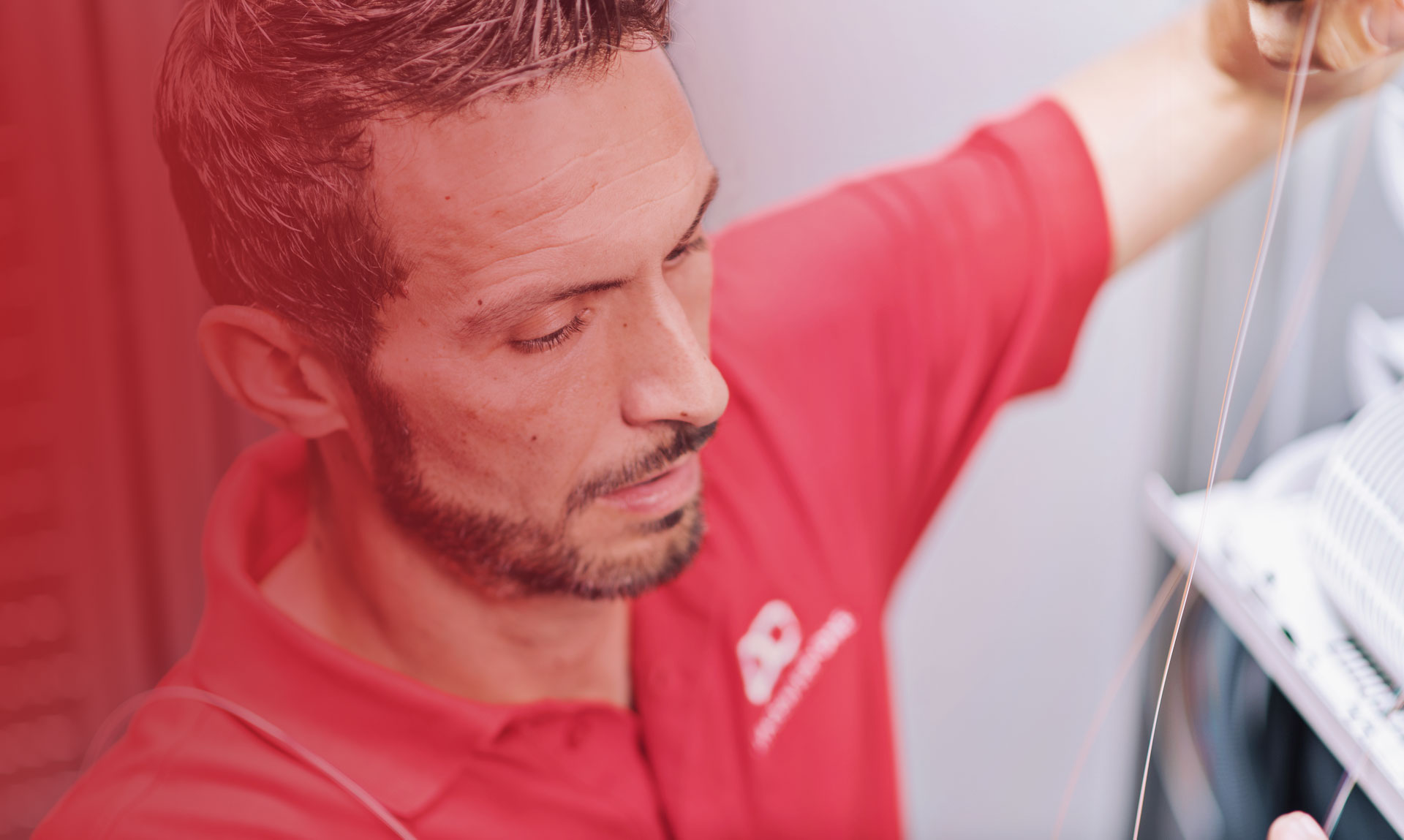 Connectivity solutions with state-of-the-art fiber optic technology
Colo Connect
We combine your data and sites in a customizable and scalable format

At Datacenter One, you get all connectivity options from a single source. We not only provide an outsourced datacenter with private racks and rooms within the datacenter itself, but also excellent connections between your sites and the internet.
You can choose from a sophisticated connectivity portfolio in order to couple multiple datacenters, network your sites as desired and build stable connections with cloud providers of your choice. We can tailor all connections to meet your requirements. This optimally prepares you for any future developments.
Contact us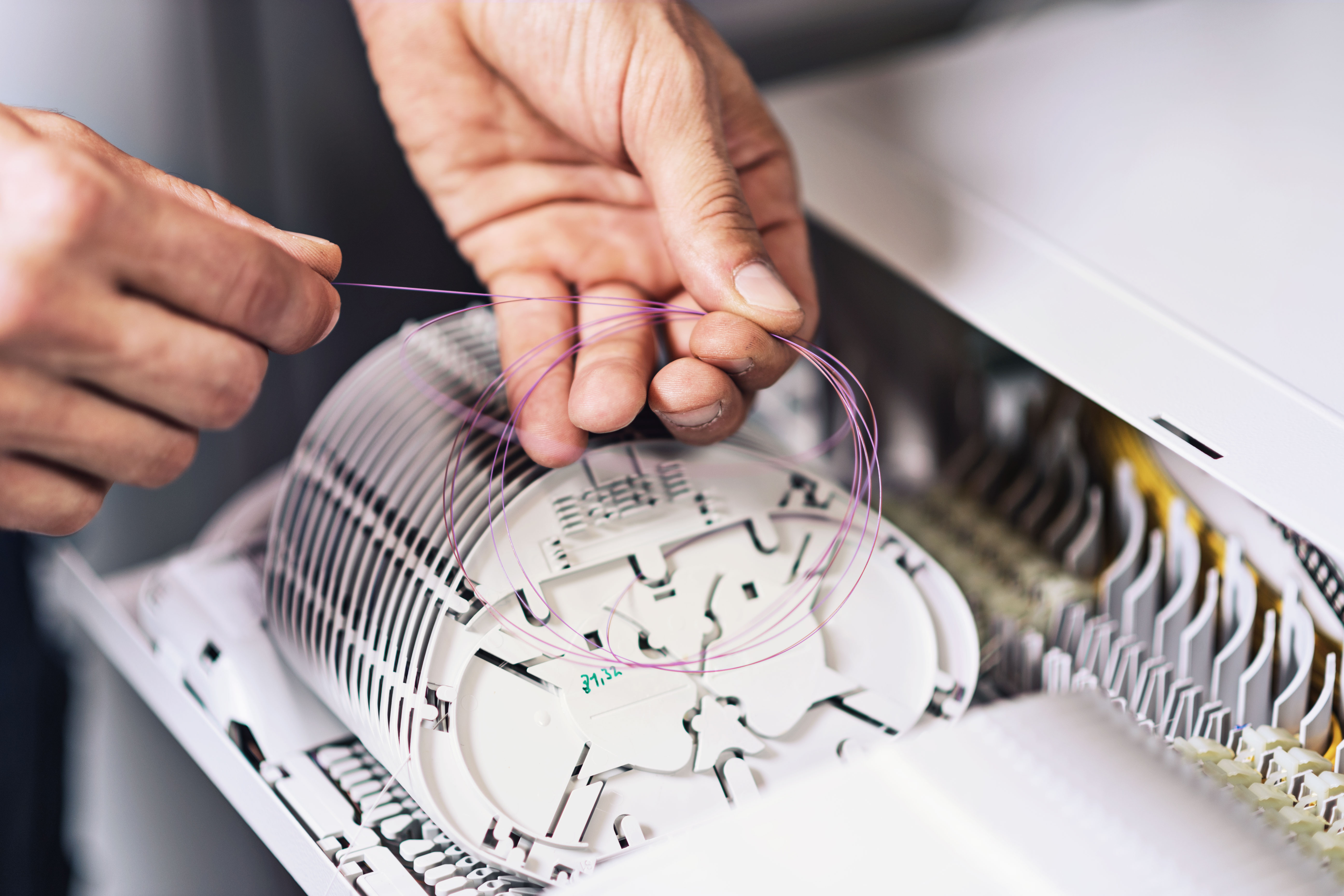 Encryption
Security
We provide a fast connection – with maximum levels of encryption upon request.
With 'Colo Connect Optical Transport Managed Wavelength', we offer AES267 encryption based on DWDM.
We enable a data transfer with security classification 4 (VS-NfD).
Speed
Technical
You receive scalable transfer speeds of more than 100 Gbit/s.
With 'Colo Connect Ethernet', you can conveniently couple your external sites to your datacenter using Layer 2.
We value peering: By connecting to multiple internet exchange points (DE-CIX, ECIX, S-IX), your data packages are directly transmitted to cross-regional cloud and content providers and diverse carriers.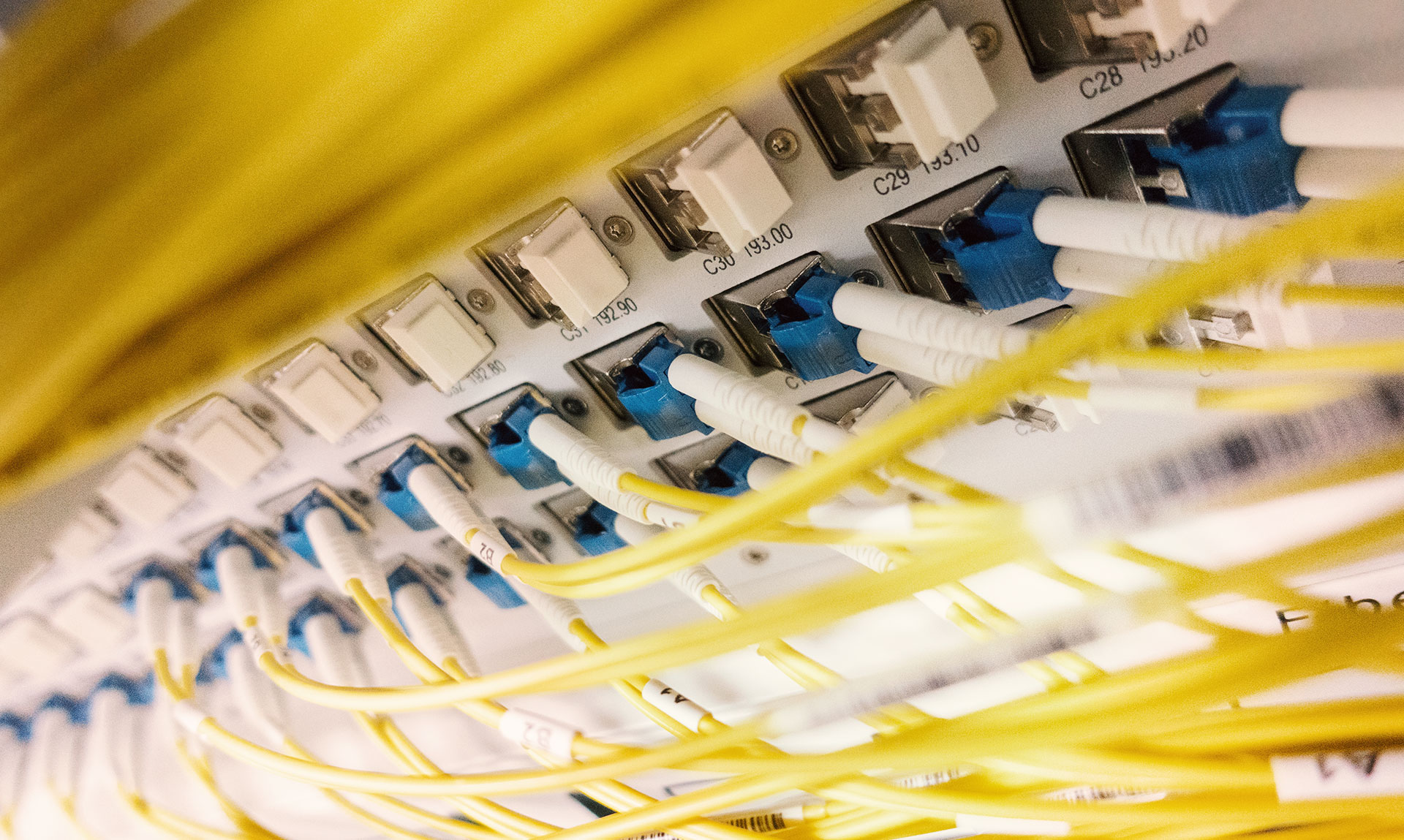 Stable networks with fast data transfer
Datacenter Coupling
We connect datacenter locations

Do you need more datacenter capacity? We provide the optimum connection between your sites and the datacenter.
Fail-safe operation and speed are important factors for company success. The base for this: The datacenter as the focal point of digital infrastructure. Our service for connecting datacenters via fiber optic connections offers exactly that precisely : Fast data transfer across Germany with minimal latency – you define the degree of high availability yourself. Your company information can be mirrored 1:1 and protection against data losses are included and there will be no issues with compliance.
Contact us
Coupling
Technical
Your datacenter coupling involves minimal latency.
You receive a scalable data rate with more than 100 Gbit/s to your sites.
We offer multi-stage redundancy as an option.
The strong point-to-point connection
DWDM

Dense Wavelength Division Multiplexing
Data transfer with maximum performance with Colo Connect Optical Transport Managed Wavelength. Our service with high-performance data transfer rates via optical frequency division multiplexing process. DWDM connectivity gives you the most powerful connection. The Dense Wavelength Division Multiplexing technology transmits multiple signals simultaneously at different wavelengths on the same fiber – and at around 2/3 the speed of light. This allows you to work at high speeds, even with large quantities of data.
Contact us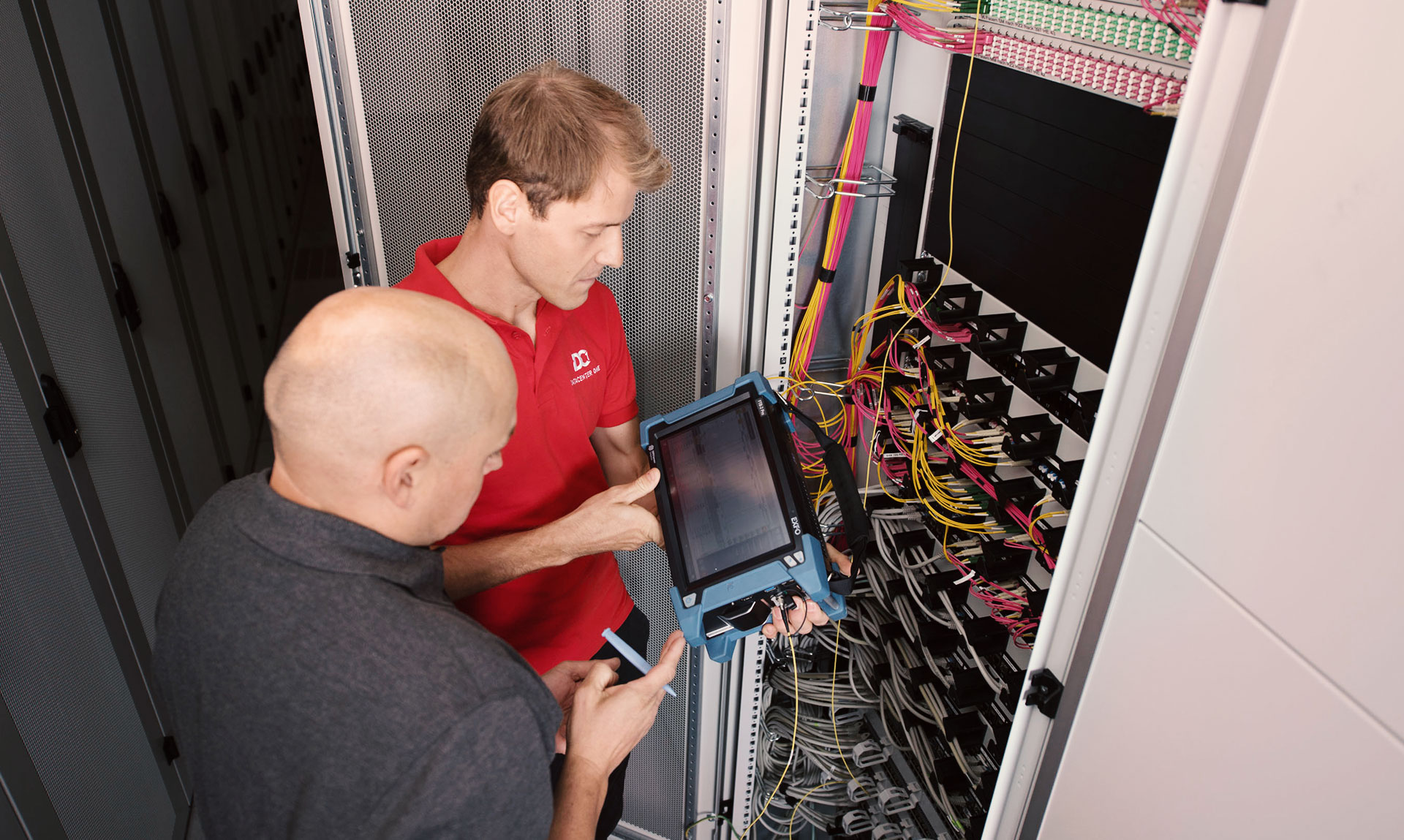 Flexibility
Technical
Protocol-transparent point-to-point connection.
Low latency (approx. 0.2 milliseconds (one way) at 30 km distance).
You receive full flexibility in terms of bandwidth: wide range from 1 to 100 Gbit/s.
Modern
Future-proof
We can scale, keeping you prepared for the future and able to react quickly.
We support the main layer 1 protocols (Ethernet, FiberChannel, FICON, Infiniband).
Our product is also available with AES256 encryption as an option.
We can also transfer your data with BSI certification / transfer your data with security classification VS-N.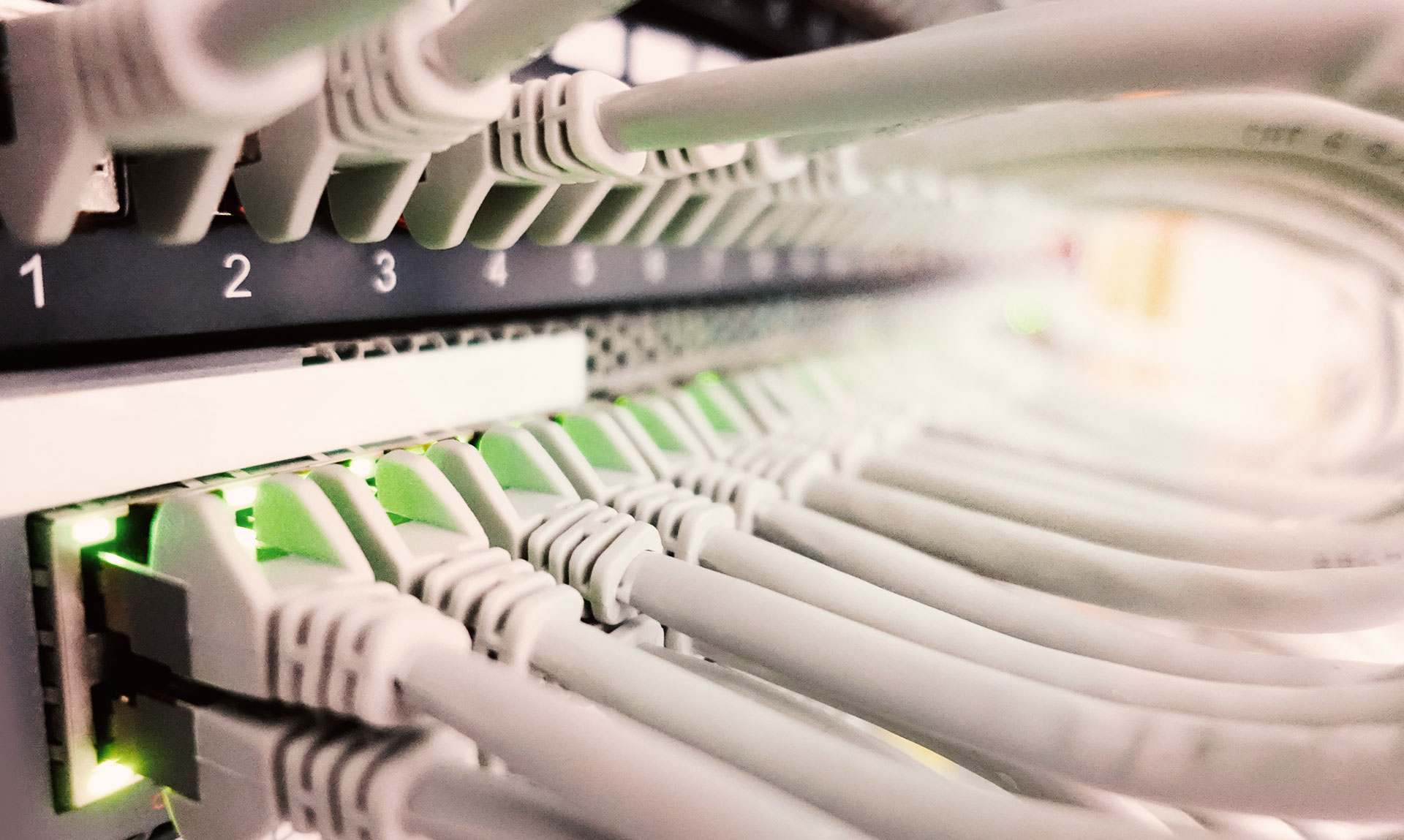 The alternative for smaller capacity requirements
Ethernet

Efficient and stable data transfer
Our Ethernet service provides optimum connectivity with maximum reliability.
Does your bandwidth not meet your available capacity? Then our Ethernet backbone may be the right solution for your data connection, with a performance up to 10 Gbit/s. We also offer this service at various redundancy levels upon request. With Colo Connect Ethernet, we quickly and economically connect your external sites with our datacenter via layer 2.
Contact us
Connection
Coupling
Compliance with IEEE 802.3 standard for LAN coupling as a point-to-point connection.
Virtual cable for data exchange between two locations.
Technology
Scalability
Scalable connection with smaller bandwidths of up to 10 Gbit/s full redundancy.
Transfer for up to 4096 VLANs
Your connection to internet exchange points
IP Upstream
The ideal internet connection for your datacenter

Our backbone provides a highly professional connectivity solution. This guarantees your customers reliable and fast access to your data and enables professional and stable communication.
You can rely on our backbone with over 100 Gbit/s upstream capacity to partner providers. IP Upstream gives you a reliable and fast internet bandwidth connection. Thanks to direct peering, your data packages are quickly delivered to cloud and content providers as well as carriers. A redundant connection via dedicated lines to your rack goes without saying. In case of connection issues, all data traffic is transported via the redundant port to ensure a disruption-free process.
Contact us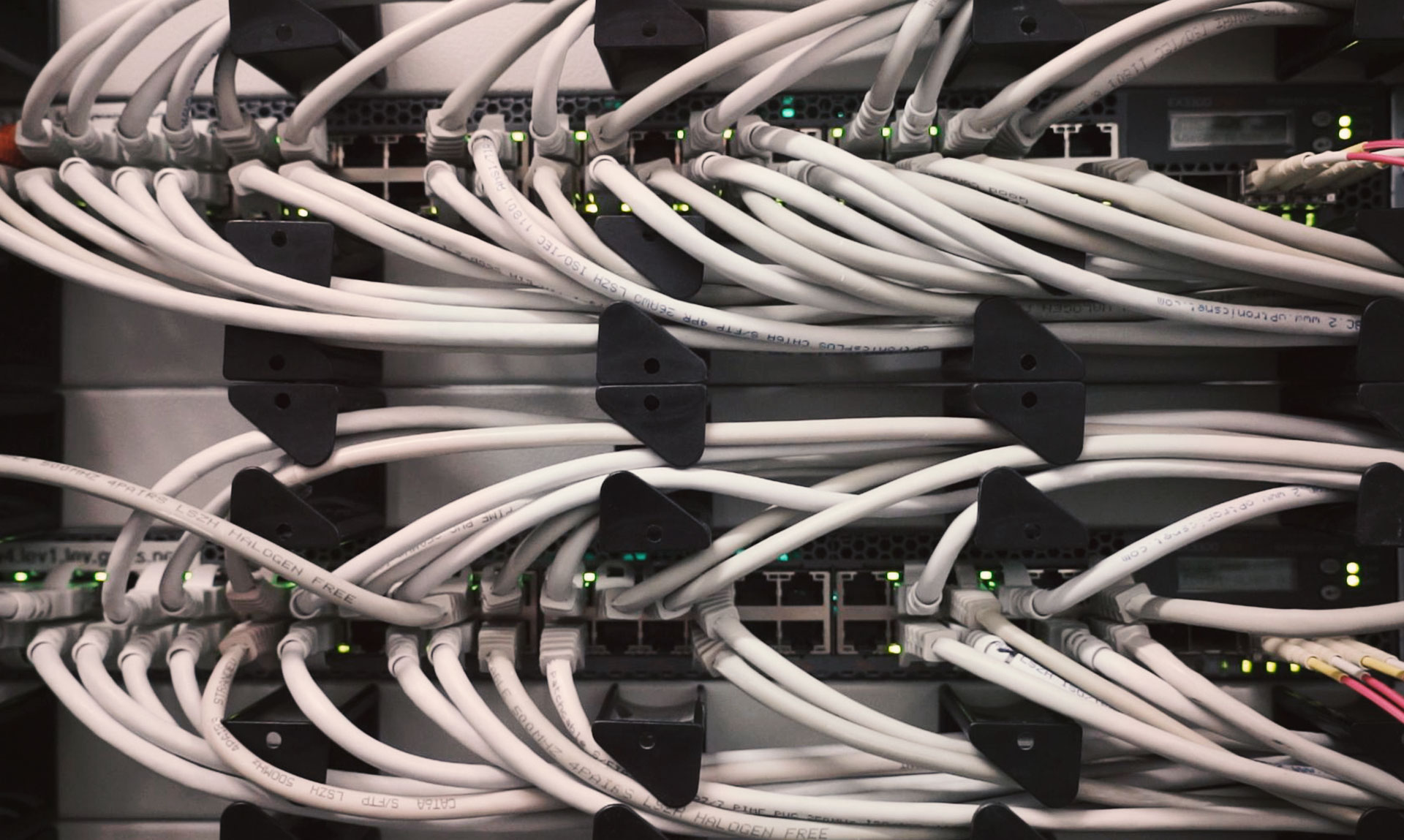 Uplink
Technical
You benefit from the professional backbone of DC1.
Upstream capacity of over 100 Gbit/s.
Peering to all major internet exchanges (DE-CIX, ECIX and S-IX).
You receive IPv6 addresses free of charge as a standard.
A redundant uplink to your rack is obligatory