Datacenters
DUS1 

State-of-the-art datacenter at the Rhine river
Our latest DUS1 datacenter in Hilden (Düsseldorf) is one of Europe's most modern datacenters. Our existing LEV1 datacenter in Leverkusen served as the base, both in terms of planning and implementation.
With a total area of 7,400 sqm – expandable to 15,000 sqm – DUS1 is even bigger than LEV1. Strategically, both datacenters provide the ideal combination for customers in North Rhine-Westphalia. Thanks to the short distance between them, customers can reach two of Datacenter One's facilities within a 20-kilometer radius. Both sites are used for active/active clusters as well as redundancy concepts. Customers for whom this distance is too short, can also be supplied by one of our additional datacenters in Stuttgart.
DUS1 was officially opened in January 2020 after a build time of just nine months. The modular structure allows us to offer our customers individual scalability – even during operation. DUS1 conforms the highest ISO and TÜV requirements and is fully operated using environmentally friendly, 100% renewable energy.
Contact us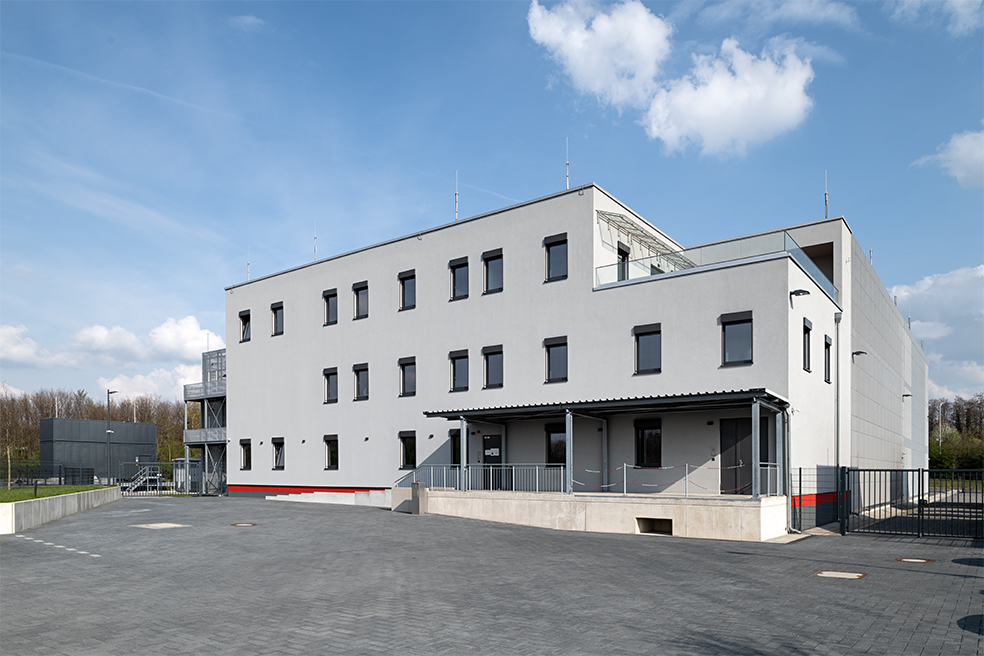 DUS1
Technical
Colocation for individual racks or cages.
Currently 7,400 sqm, final expansion
10,000 sqm and 20 MW power.
Industry-leading energy efficiency value PUE < 1.3.
Fully separated, redundant electricity supply pathways.
Environmentally friendly cooling system.
Fully operated using renewable energy.
DUS1
Safe & certified
24-hour security service.
EN 50600 Level 3.
ISO 27001 according to BSI basic protection requirements.
ISAE 3402 Type 2.