Your connection to internet exchange points
IP Upstream
The ideal internet connection for your datacenter

Our backbone provides a highly professional connectivity solution. This guarantees your customers reliable and fast access to your data and enables professional and stable communication.
You can rely on our backbone with over 100 Gbit/s upstream capacity to partner providers. IP Upstream gives you a reliable and fast internet bandwidth connection. Thanks to direct peering, your data packages are quickly delivered to cloud and content providers as well as carriers. A redundant connection via dedicated lines to your rack goes without saying. In case of connection issues, all data traffic is transported via the redundant port to ensure a disruption-free process.
Contact us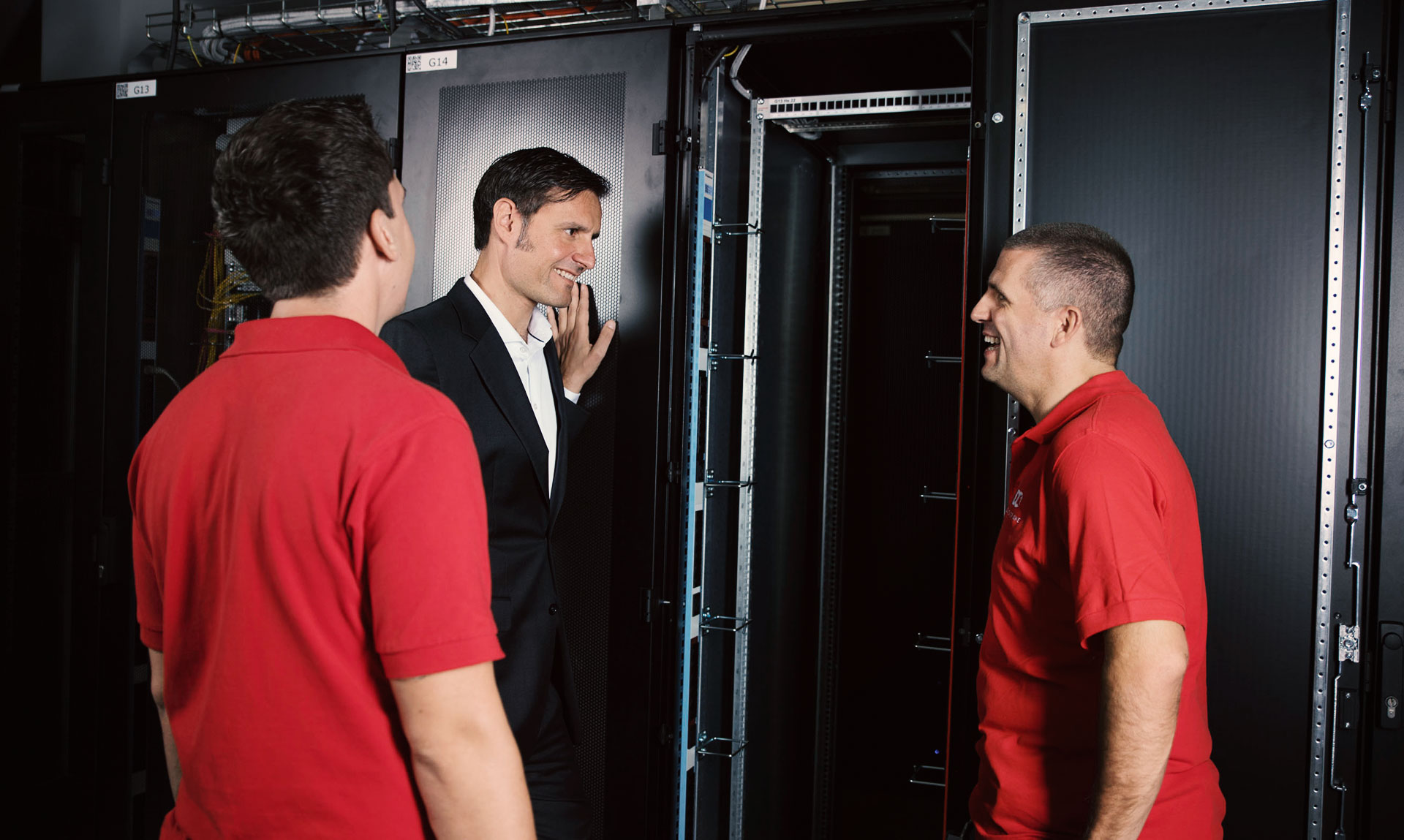 Uplink
Technical
You benefit from the professional backbone of DC1.
Upstream capacity of over 100 Gbit/s.
Peering to all major internet exchanges (DE-CIX, ECIX and S-IX).
You receive IPv6 addresses free of charge as a standard.
A redundant uplink to your rack is obligatory.