Stable network with fast data transfer
Datacenter Coupling
We connect datacenter locations

Do you need more datacenter capacity? We provide the optimum connection between your sites and the datacenter.
Fail-safe operation and speed are important factors for company success. The base for this: The datacenter as the focal point of digital infrastructure. Our service for connecting datacenters via fiber optic connections offers exactly that precisely: Fast data transfer across Germany with minimal latency – you define the degree of high availability yourself. Your company information can be mirrored 1:1 and protection against data losses are included and there will be no issues with compliance.
Contact us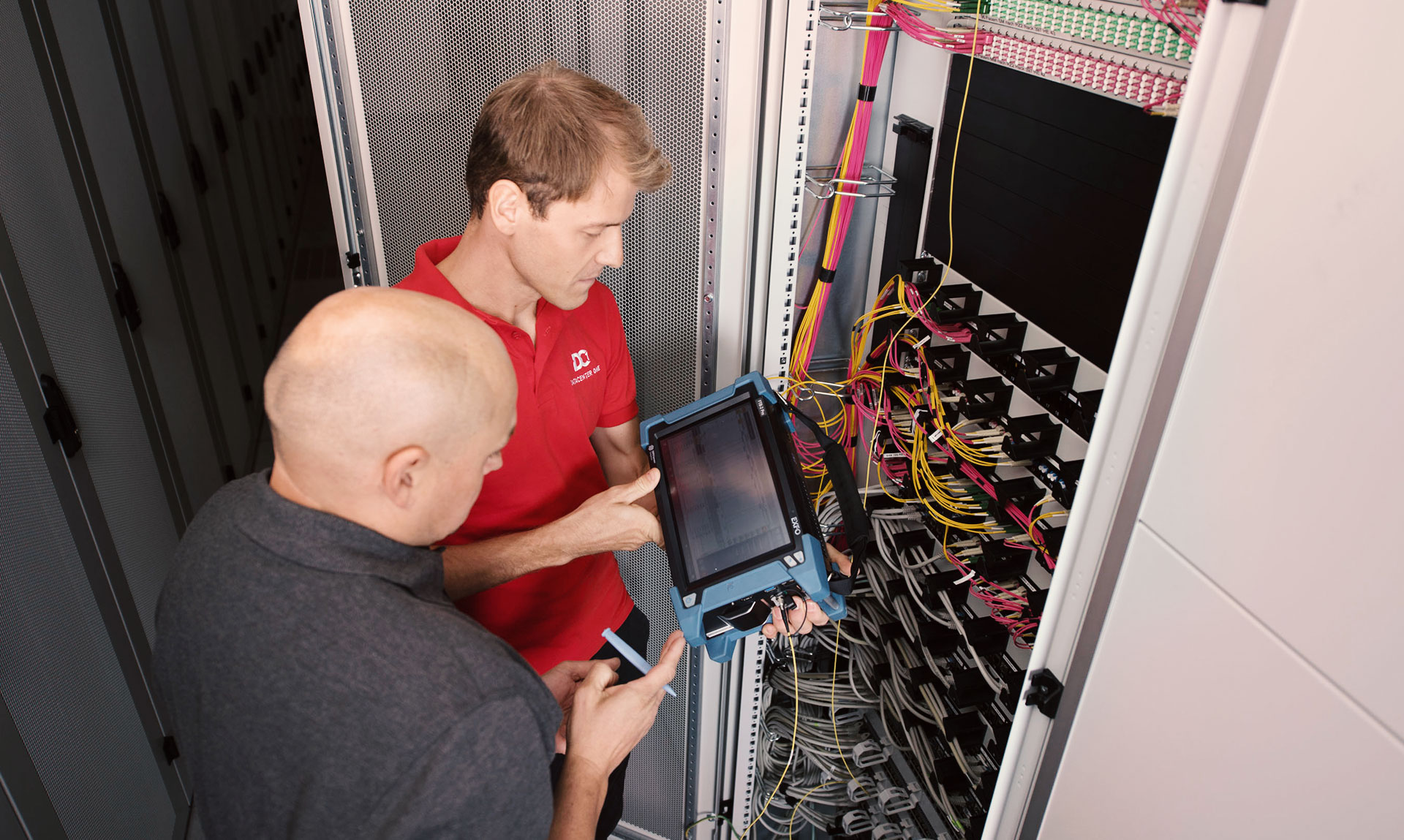 Coupling
Technical
Your datacenter coupling involves minimal latency.
You receive a scalable data rate with more than 100 Gbit/s to your sites.
We offer multi-stage redundancy as an option.