Services
Cages
Your own areas in our datacenter

We offer individual cages in our datacenter.
Depending on your specific requirements, we can allocate designated areas in our datacenter. We are able to implement your project from planning to full operation.

Cage rentals in our datacenter include an enclosed cage for your individual use. This guarantees an increased level of security as access to the cages require a card reader and they are video monitored. You decide who can access the area and your IT equipment.
Contact us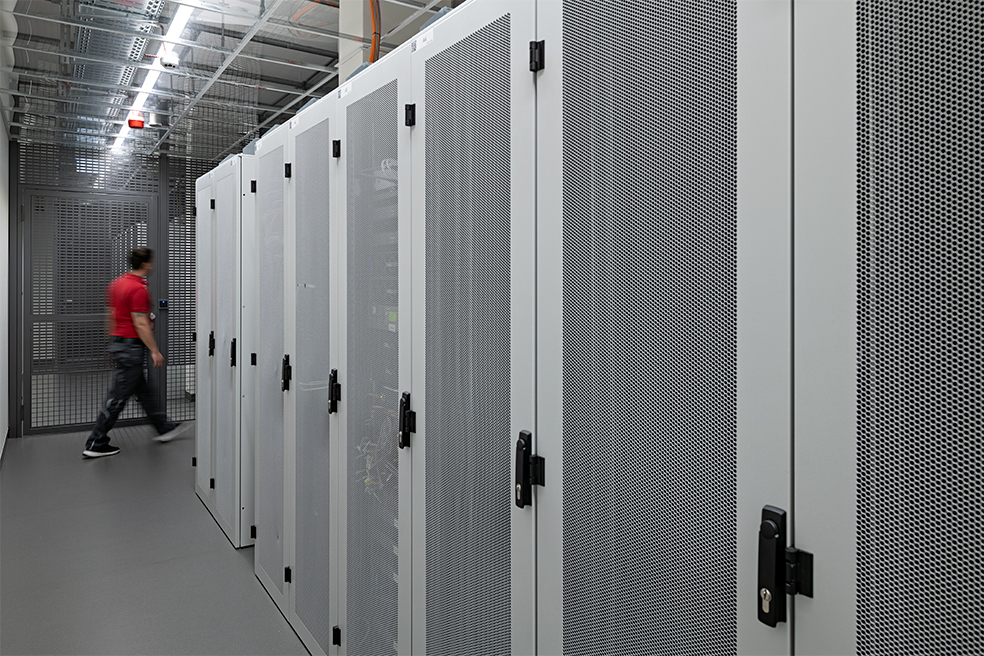 Individual
Technical
Individual power distribution as required, marked routes, video surveillance, racks, complete pre-cabling (power & network).
Flexibility through scaling options, even during operation.
Planning security and cost transparency.
Optimal connectivity – also redundant upon request.
Certified and energy-efficient.
State-of-the-art infrastructure from the power supply to cooling.
Support
Service & security
On-site service team.
Support team 24/7.
Use of meeting rooms and storage areas.
Safeguarding of the datacenter with state-of-the-art technology and security personnel.